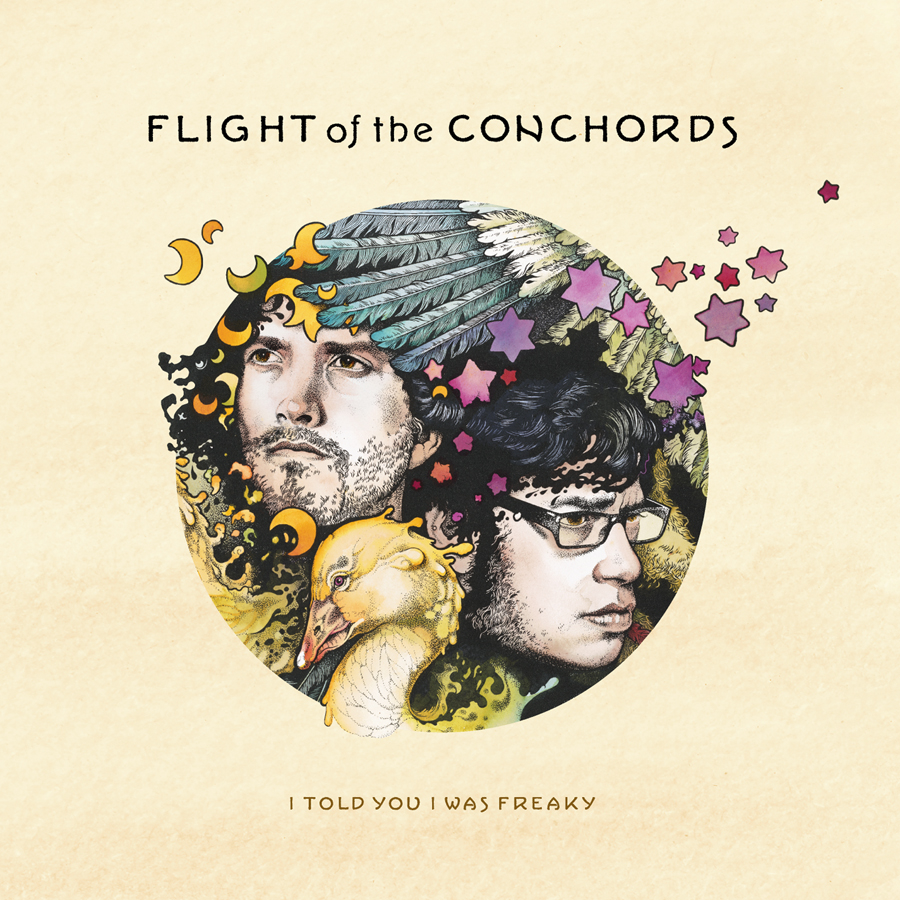 Nuovo episodio per il duo televisivo-musicale neozelandese. Autodefinitisi "comedy duo" o band "alternative hip hop", tra le altre cose, sfornano un disco simpatico, una specie di collezione di brani inediti ed altri apparsi nella loro serie televisiva nel corso della programmazione sul canale americano HBO. Non era difficile trasportare il carisma dei due in musica, e questo disco ne è un esempio, benché dal punto vista del contenuto sia difficile esplorarne modi e significati.
Le basi da hip-hop di bassa lega sono senz'altro qualcosa che non giova al duo, che ci aveva deliziato in passato con ballate dal sapore più folk ed indie sicuramente più adatte al loro tiro. E' così che pezzi come Hurt Feelings, in apertura, e We're Both In Love, perdono quasi ogni interesse, essendo anche privi di quella caratteristica tipica dei brani rap "all'americana", cioè avere bassi potenti e melodie catchy, che qui mancano quasi del tutto. Demon Woman si fregia di un approccio quasi power-pop anche se rimane sempre in quel riquadro di pseudo-ascoltabilità che denota una certa pecca di creatività di chi ha composto questi brani (sicuri che siano proprio i due?). A volte spingono a un po' di movimento, come in Sugalumps, in cui mescolano Justin Timberlake con l'r&b dei Black Eyed Peas. Non sarà una nota di merito, ma in un disco del genere il pezzo ha anche il suo perché. Sembra stia per comparire la voce di Dave Gahan in Fashion is Danger, ma poi l'affiatato duo ci delude di nuovo e torna all'hip-hop quasi inascoltabile di metà delle produzioni di Timbaland (e di nuovo in Too Many Dicks), con delle linee di voce prevalentemente "parlate".

"
I Told You I Was Freaky" è senza dubbio un album con nessuna attrattiva musicale, se non qualche ritornello radio-friendly che fa l'occhiolino a quelle hit da MTV di cui, conoscendo i due, pretende d'essere una parodia (ma non solo di quelle, basta sentire come mettono in caricatura Bob Marley e stralci più "omologati" della scena reggae in You Don't Have To Be A Prostitute). E' proprio l'intento canzonatorio dei testi (a tratti sinceramente molto simpatici) e delle musiche che fa un po' da contraltare all'assenza di originalità e di senso ad un CD che è più il nuovo episodio di una serie di mosse di marketing relative ad uno dei marchi di fabbrica delle grandi TV americane. Sono i Flight of the Conchords, con tutto quello che comporta.
Il che può anche piacere.
Voto: 5