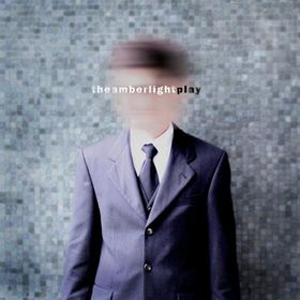 I
The Amber Light
, noto quartetto tedesco con trascorsi progressive e sperimentali ora planato in un'atmosfera più congeniale al grande pubblico, ci propongono "
Play
", un lavoro molto interessante frutto della fusione di numerose influenze che provengono dai più diversi orizzonti. In questo disco, che giunge sul mercato italiano con quasi un anno di ritardo rispetto alla sua prima uscita in Germania, ritroviamo infatti l'indie rock dei gruppi iconici del momento, come Bloc Party ed Editors (o perlomeno le stesse radici), le linee vocali dei più celebri cantanti mainstream tra cui Molko e Bellamy, e qualche sperimentazione che in Italia già abbiamo sentito ed apprezzato dai Marlene Kuntz ma che potremo senza dubbio ricondurre agli Sonic Youth o ai più recenti Archive.
Il disco nel dettaglio contiene 12 pezzi tutti dello stesso livello, con toni molto variegati che spaziano dal pop di "Drake", ballata che ricorda i Radiohead più malinconici, al power-pop del primo pezzo, "Moody". "All Over Soon" e "Waste" evidenziano il proposito della band di raggiungere i fan della scena alternative del momento, che probabilmente gli varrà qualche posto nei grandi festival estivi. Sono due brani concisi, diretti e ben arrangiati, senza dubbio tra i migliori del disco. "The Deep Twist" è un'altra bella pop ballad in cui linee vocali pop alla Dashboard Confessional si fondono con gli arpeggi più romantici di Jonny Greenwood. "Fire Walk With Me" esplode con un riff puramente Muse dell'epoca di Origin of Symmetry, sembrando in alcuni tratti quasi copiata da altri pezzi dei tre del Devon. Interessante "No Love Lost" che ci presenta una base dominata da synth e chitarre effettate in un groviglio di sonorità quasi new wave; avranno ascoltato troppo i Depeche Mode? E dopo "Does It Ever Get Better", che fa l'occhiolino ai più recenti The Kooks, sorvolando la banale "Play" da cui trae nome il disco, arriviamo ad un'originale chiusura con "...And Then It Stopped Raining...", il pezzo più calmo ma non per questo da sottovalutare. Le chitarre e la voce producono infatti un senso di trasporto che rende questo brano molto evocativo, sicuramente uno dei più interessanti del disco.
Tecnicamente la band è valida. Per chi ha ascoltato anche i lavori precedenti percepirà una presenza meno insistente delle chitarre ma il tutto è funzionale al percorso intrapreso dai quattro con questo Play. Molto valida la performance del cantante, che utilizza il suo timbro piuttosto caldo per creare un'atmosfera molto intima. Interessanti anche i contributi al piano e al synth. L'album infine è ben prodotto e i suoni molto "compressi" aiutano a rendere la riservatezza e la pacatezza dei toni, che conferiscono raffinatezza al prodotto e questa è sicuramente uno degli espedienti che la band ha voluto utilizzare per dare più corpo a questo lavoro.
L'album in sé costituisce un bel pezzo da collezione non solo per chi già ha apprezzato la band, ma anche per chi vuole ascoltare un sano rock commerciale suonato da bravi musicisti. Unico difetto forse la piattezza generale, poiché tutti i pezzi se ascoltati di fila sembrano uniti da un filo comune che nonostante le differenze nelle sonorità e nella struttura sono alla lunga prevedibili e rischiano di stancare dopo qualche ascolto. Un disco da centellinare ed apprezzare poco per volta, sicuramente valido per tutti gli appassionati dell'alternative rock melodico che è ormai entrato in pianta stabile anche nelle "heavy rotation" dei grandi network musicali.

Voto: 7